Las Vegas Convention Center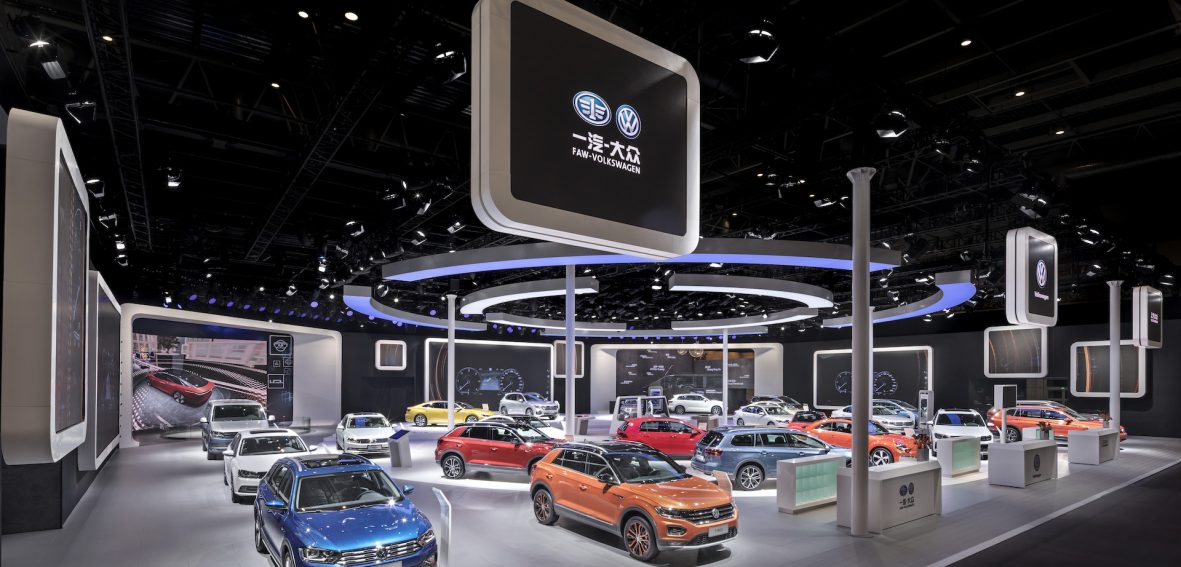 Get a Quote
They managed to work as a team with great communication, and go around unpredictable situations, to make things happen. We at Top Choice Awards, already booked them for the next 2 years! From Josh, to Chris to the entire team, my sincere thank you and looking forward to many more events to come!
Used Pure AV for 3 high profile events in 3 high profile hotels, what a seamless experience. The staff was perfect, the equipment was on point, and the audio and video were excellent. I was happy at the level of professionalism and degree of technical expertise!
Working with the Pure AV team has been nothing short of amazing. They are incredibly efficient and know more about A/V than most companies in this industry. There is no problem too big for them and every time I use them, I think to myself "how could I have ever done this without them?". I cannot recommend using Pure AV enough!!
We can't thank Pure AV enough for the work they did for our community Visioning Night. Staff were under an enormous time crunch yet they made it happen smoothly and seamlessly - and everyone from the company was kind and helpful. I would recommend Pure AV services to anyone!
Pure AV was amazing to work with. They were very quick to respond and were able to accommodate all of our requests. Their service exceeded our expectations, and their professional ability to decorate the venue made all the difference. I would highly recommend Pure AV to anyone who has an event coming up and requires audio visual services.
Las Vegas Convention Center AV Company
The Las Vegas Convention Center is an amazing facility that's well-known both nationally and internationally. This 3.2 million square foot convention center is incredible and it offers access to over 100,000 guest rooms a walk distance away, it is a perfect venue for everyone's comfort. The Las Vegas Convention Center is located on 3150 Paradise Road in Las Vegas, Nevada 89109. One of the most outstanding characteristics about the venue is its versatility, which is why industry professionals prefer it for conventions and other important events. Another great feature is Pure AV – the go-to Las Vegas Convention Center Audio Visual Provider.
LVCC Capacity/Space Info
The exhibit space covers around two million square feet, there are 145 meeting rooms available, which makes around 241,000 square feet of space, and the seating capacities range from 20 to 2,500. This means that there's a space for your event in the Las Vegas Convention Center, no matter how big or small the affair is. The lobby and registration area cover 225,000 square feet, making it super spacious and it links people effectively with exhibit halls and meeting rooms. 
The exhibit halls on ground level offer unlimited floor capacity, which is great for big events, and all exhibit halls count with air conditioning, heat, and of course rigging services. There's also direct access from the parking lot to the floor, so you can reach the space without too much effort. There are docks available as well! They also offer WiFi on all common areas and meeting rooms, completely free of charge. 
The Las Vegas Convention Center is truly the perfect place to host your next convention or trade show. Not only because of the space available, but also because of its versatility, comfort, and low price! This is truly the most convenient venue you can find, and you're guaranteed a positive experience. 
Booking LVCC Audio Visual Services with Pure AV
A conference or trade show is not complete without audio visual equipment. Here at Pure AV, we offer the most advanced audio visual equipment and we work with some of the most experienced technicians on the market. Our team of professionals is highly committed to excellence, so we guarantee a high-quality service, free of all the hassle of setting up. As the go-to Las Vegas Convention Center Audio Visual Provider of LED video walls, LCD displays, touchscreens, TVs, lighting products and much much more. Another superb feature is access to projection mapping and content design services from Pure AV. These and other AV services, we provide to all clients bring that extra high-tech touch to your event.
If you're planning your next conference or trading show at the LVCC, don't hesitate to contact us by calling 1-800-929-7089 or get an instant quote by filling out our form! You can also email us at [email protected] and we will be happy to provide all the necessary information. Make sure to ask any questions you may have and they'll be happy to clear your doubts!
If you are still eager to learn more, check out Pure AV's social handles – Facebook, Instagram, LinkedIn and YouTube. We are ready to help with your upcoming function!