Mandalay Bay Convention Center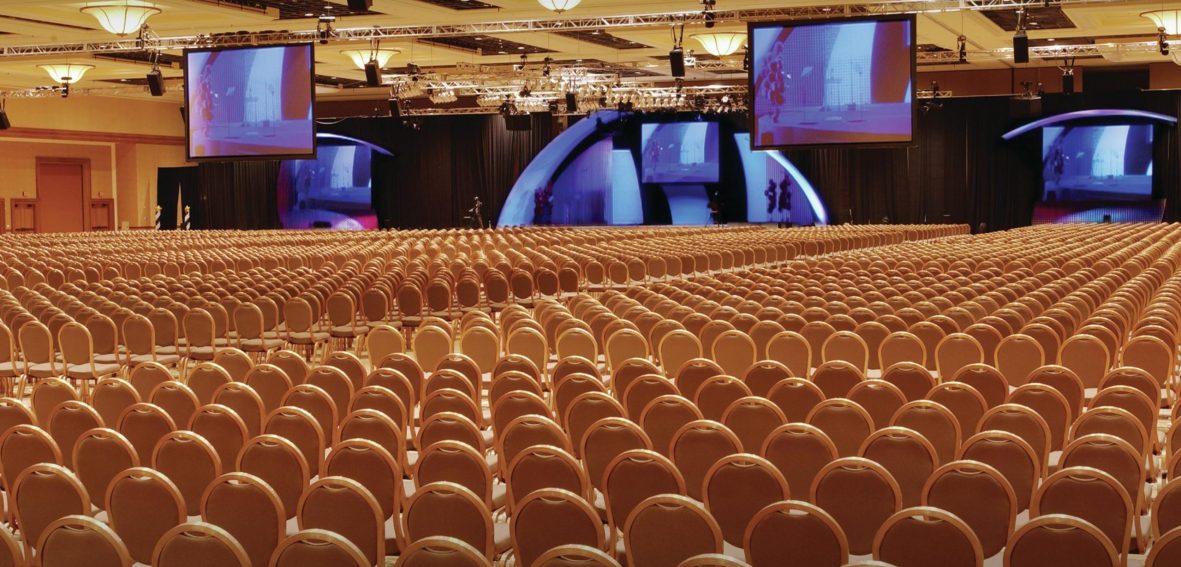 Get a Quote
Working with Walter and the Pure AV team has been nothing short of amazing. They are incredibly efficient and know more about A/V than most companies I have worked with in this industry. There is no problem too big for them and every time I use them, I think to myself "how could I have ever done this without them?". Their expertise in this field, their equipment, and their professionalism keep me grounded. I completely trust them and when I use their services, it is the one thing I do not have to stress or worry about, ever. I cannot recommend using Pure AV enough!!
We can't thank Pure AV enough for the work they did for our community Visioning Night. Staff were under an enormous time crunch yet they made it happen smoothly and seamlessly - and everyone from the company was kind and helpful. I would recommend Pure AV services to anyone!
Pure AV was amazing to work with. They were very quick to respond and were able to accommodate all of our requests. Their service exceeded our expectations, and their professional ability to decorate the venue made all the difference. I would highly recommend Pure AV to anyone who has an event coming up and requires audio visual services.
Mandalay Bay Convention Center Audio Visual Provider: The Mandalay Bay Convention Center falls under the category of the largest and most popular convention places in North America. It is a massive convention center that features over two million square feet of an exhibit room and meeting space. Also, there is a recently added exhibit space that measures 350,000 square feet.
All these features have made the Mandalay Bay Convention Center be a hotbed for the most popular events in North America. Other than this, several other things make the Mandalay Bay Convention Center be the right place for all individuals to host their events. So, which are these reasons?
Unique Location
The Mandalay Bay Convention Center gives you access to unique locations for hosting your events without considering their sizes.
First, there is the Mandalay Bay Beach which is a perfect setting where you can celebrate with your company. This beach can host thousands of guests, and it features a variety of food stations and themes. Also, there is the beachside stage, which can accommodate big acts. For private events, this convention center gives you access to the Upscale Moorea Beach Club, where you will make your dream a reality.
The shark reef aquarium is another reason why you need to consider the Mandalay Bay Convention Center has the best destination for your special events. This convention center has over 1.6 million-gallon aquarium, which will have a significant impact on your convention. Here, you will have access to over 2,000 animals, private guided tours, sharks of 15 different species, and venues that can host a group of up 1,500 people.
Unforgettable Experience
The Mandalay Bay Convention Center is home to a memorable experience in North America. It is a convention center whose foundation is an exceptional entertainment that you can't find in any other place. Take a step and host your special event in this convention center, and you won't regret it anymore.
It has well-experienced meeting professionals who will always work hard to ensure you have the best special gathering or convention. It has all the crucial resources to ensure that your event starts and ends successfully. Thus, with this convention center, you will be sure that everything you want to happen will always happen.
Audio Visual Service in Vegas
We hope now you why the Mandalay Bay Convention Center is the right choice for your next special event? If yes, don't hesitate anymore! The Mandalay Bay Convention Center also has top-notch audio services, and this is made a reality with the help of Pure AV.
With the help of PureAV, you will be sure that your special event will be more engaging. We are a top-notch Audio Visual Service Company that offers exceptional AV services and use five-star products like an LED wall, Touchscreens, Projection Mapping, and many more. Our aim is to work at all times to ensure that you have access to the best audiovisual equipment and exceptional facility so that your event will be successful. Contact PureAV, and let's plan how we'll make your dream a reality.