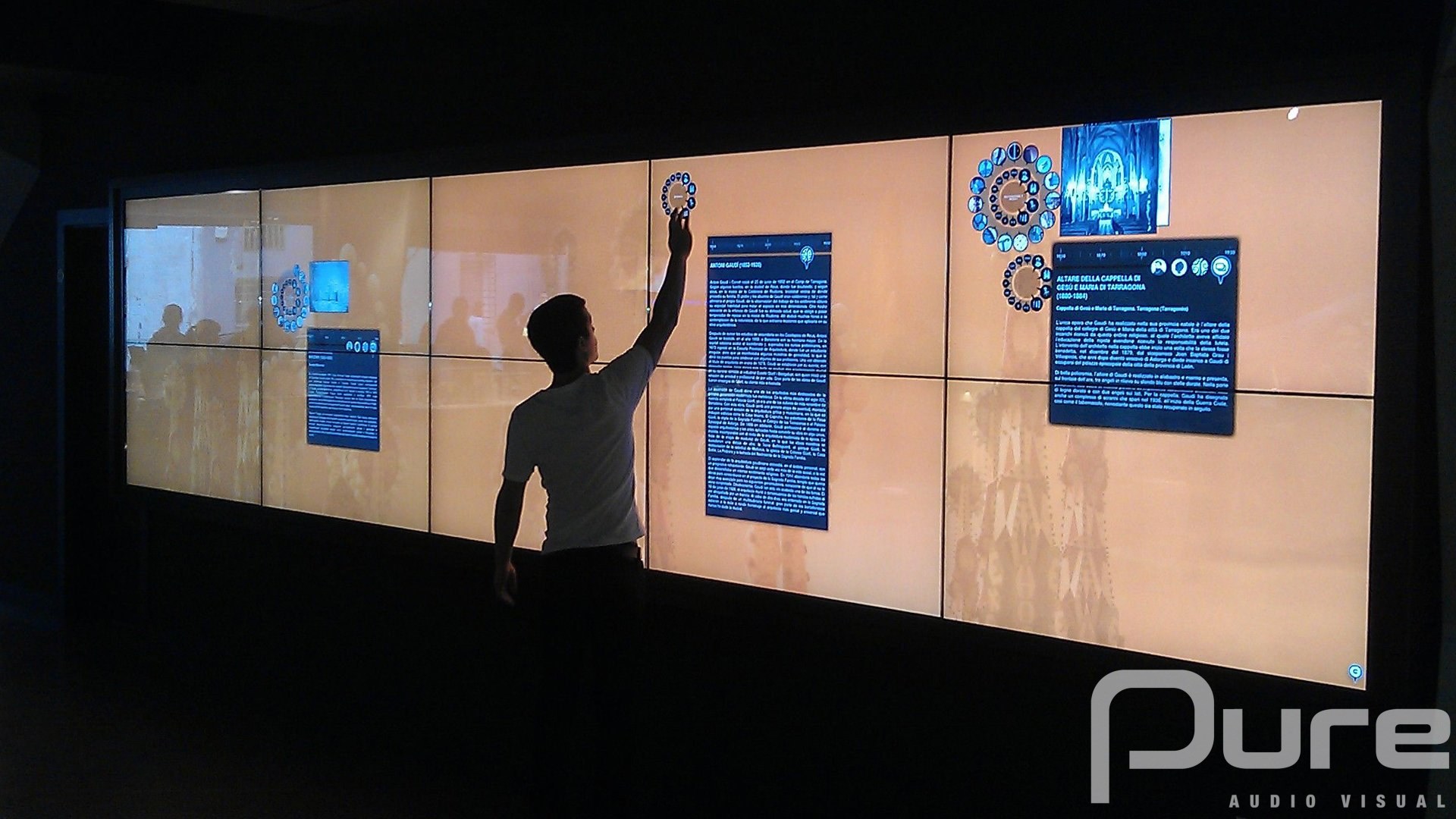 Interactive AV for Corporate Events
Event planners are constantly on the hunt for new ideas and trends that add excitement and interactivity to their events. Whether it's an ice breaker for a conference to get people mingling and interacting with each other or gamification for a hybrid event that can include both physical and virtual attendees, below are a few Interactive AV for Corporate Event ideas Pure AV can help with.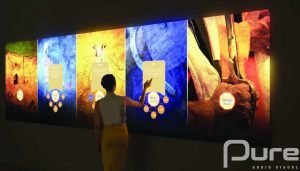 INTEGRATE TECHNOLOGIES
Sensors, cameras, and software are now in so many parts of our daily lives. It's time to include them in to events as well! Create interactive projection mapping experiences that can react to people's touch or activations such as this one where the waves ripple across as people walk on the water while being followed by fish! If you're looking to go viral on social media, this will definitely get people posting.
LIVE POLLING SYSTEMS
Data collection is extremely valuable and a lot of event planners do not take advantage of this  great opportunity in front of them. It's a mutually beneficial add on for both the event planner and the attendees by allowing all parties to know reactions to certain product features and sentiment regarding certain topics, questions, etc. Our team can integrate software and application with our AV equipment for any corporate event in Vegas. You can also set up touch screen kiosks around the event gathering feedback from attendees on different topics. Adding live polling + Q&A to a virtual/hybrid event can provide feedback to everyone in real time!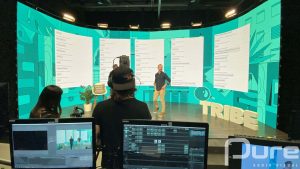 GAMIFICATION
Adding fun elements to your event will excite and engage attendees. Create an experience that guests will remember and talk about. Some ideas: Who want to be a millionaire integrated with phones and virtual attendee laptops, conference trivia, or the classic spin to win. Prizes can bring more people into the activation area and get people talking about your event to their friends afterwards.
THROWABLE MICROPHONES
Conferences, summits, and product launches typically have Q&A sessions to involve the audience . An audience member usually has to walk from wherever they are sitting to a microphone on a stand or one of the event workers needs to bring them the microphone – boring! Spice it up by having the speakers and audience throw a catch box – foam padded wireless microphone box back and forth.
INTERACTIVE AV FOR CORPORATE EVENT IN LAS VEGAS
We take pride in offering the latest and best corporate event equipment in Las Vegas. Our services aren't limited to rentals only. We consult you in the early stages, prepare renderings, custom content, delivery, set up, and operate. Pure AV is a one stop shop for all your AV needs.  Our team of experts is present on the day of your corporate event to help you with any problems that may arise. That is how we achieved an extensive list of clients that consistently put their faith in us. Pure AV provides high-quality audio visual equipment for corporate events – we look forward to earning your business!
CONTACT PURE AV FOR INTERACTIVE AV FOR CORPORATE EVENT AV NEEDS
Pure AV offers Interactive AV for Corporate Event. We will combine our experience with your approach and create an event that the attendees will always remember.
If you put your faith in Pure AV we promise to never let you down. Get in touch with our sales staff by emailing [email protected] or calling 1-800-929-7089.
If you want to learn more Pure AV socials are your best source for past projects and gear rental options – Facebook, Instagram, LinkedIn and YouTube.